News
October 2015
HER SHUANG TOH WINS POSTER PRIZE AT THE 66th ISE MEETING IN TAIPEI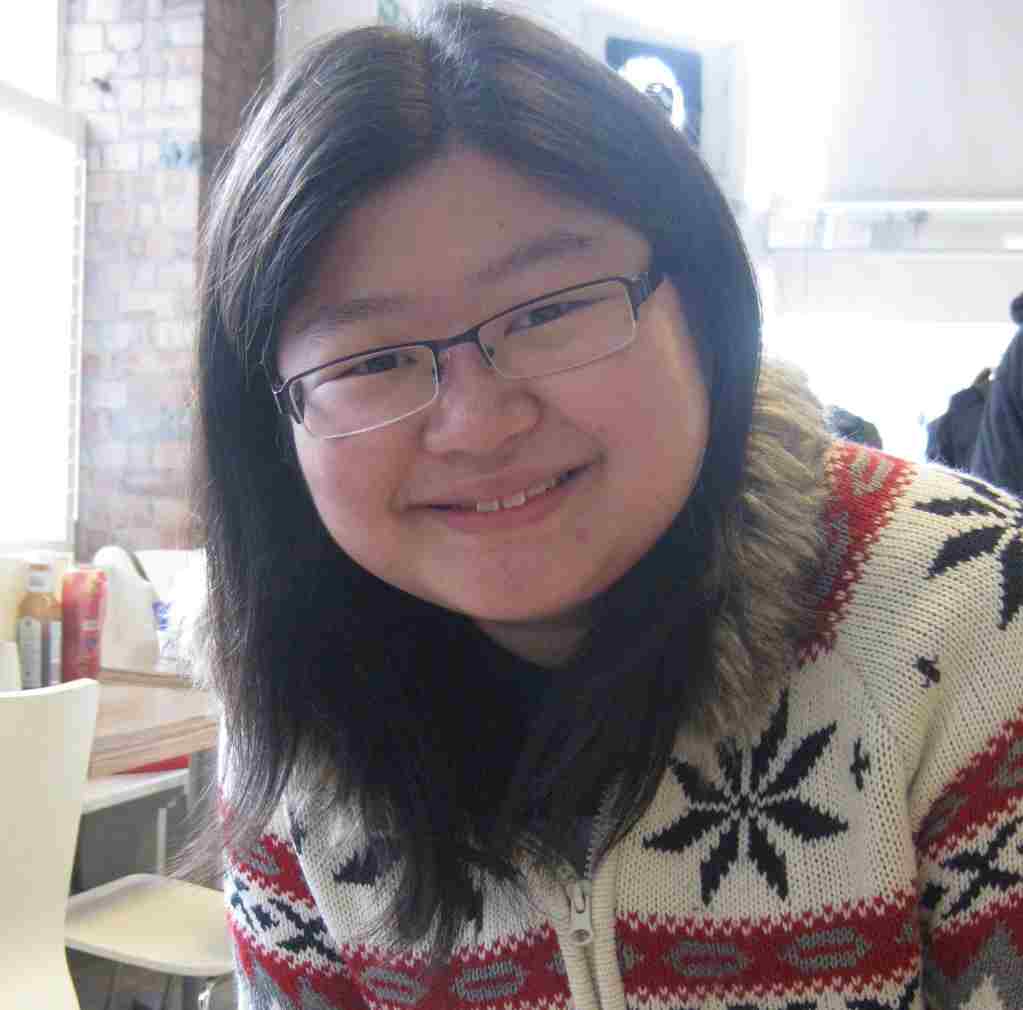 Her Shuang Toh's poster entitled " 'Nano-impacts': An electrochemical technique for nanoparticle sizing in optically opaque solutions" won the Poster Prize Awarded by the Analytical Electrochemsitry Division of the International Society of Electrochemistry at its recent meeting in Taiwan, 4 - 9 October, 2015 and attended by 1200 delegates.

September 2015
PATTY LEE - 100th DOCTORAL STUDENT FROM THE RGC GROUP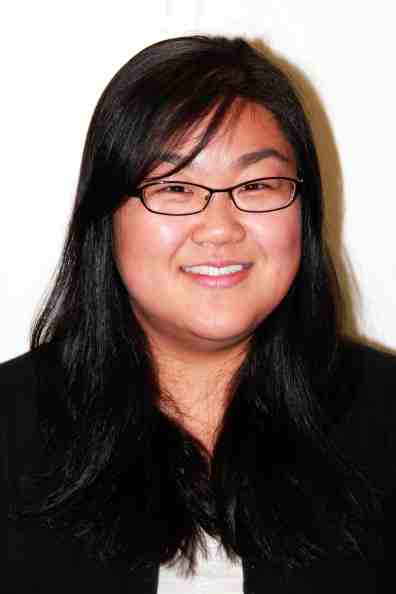 Patty Lee successfully defended her D.Phil. thesis on Thursday 24th September becoming the 100th doctoral student form the group to accomplish this. Her thesis is concerned with the electroanalytical determination of thiols in general and glutathione in particular. The examiners were Dr N S Lawrence (External, Schlumberger) and Dr F Birembaut (Internal).

June 2015
TOM BARTLETT WINS PRIZE FOR TALK AT THE GREAT WESTERN ELECTROCHEMISTRY MEETING
D.Phil. students Tom Bartlett (2nd year) and Stan Sokolov (1st year) presented talks at the Great Western Meeting on June 23rd held at Bath University. Stan presented on 'Are nanoparticles spherical or quasi-spherical' whilst Tom won a prize for his talk on 'Beyond metallic nanoparticle impacts: Quantitative collision voltammetry of metal halide nanoparticles'.

April 2015
D.PHIL. STUDENT MR XIAOFEI ZHOU WINS CHINESE GOVERNMENT AWARD FOR OUTSTANDING SELF-FUNDED STUDENTS ABROAD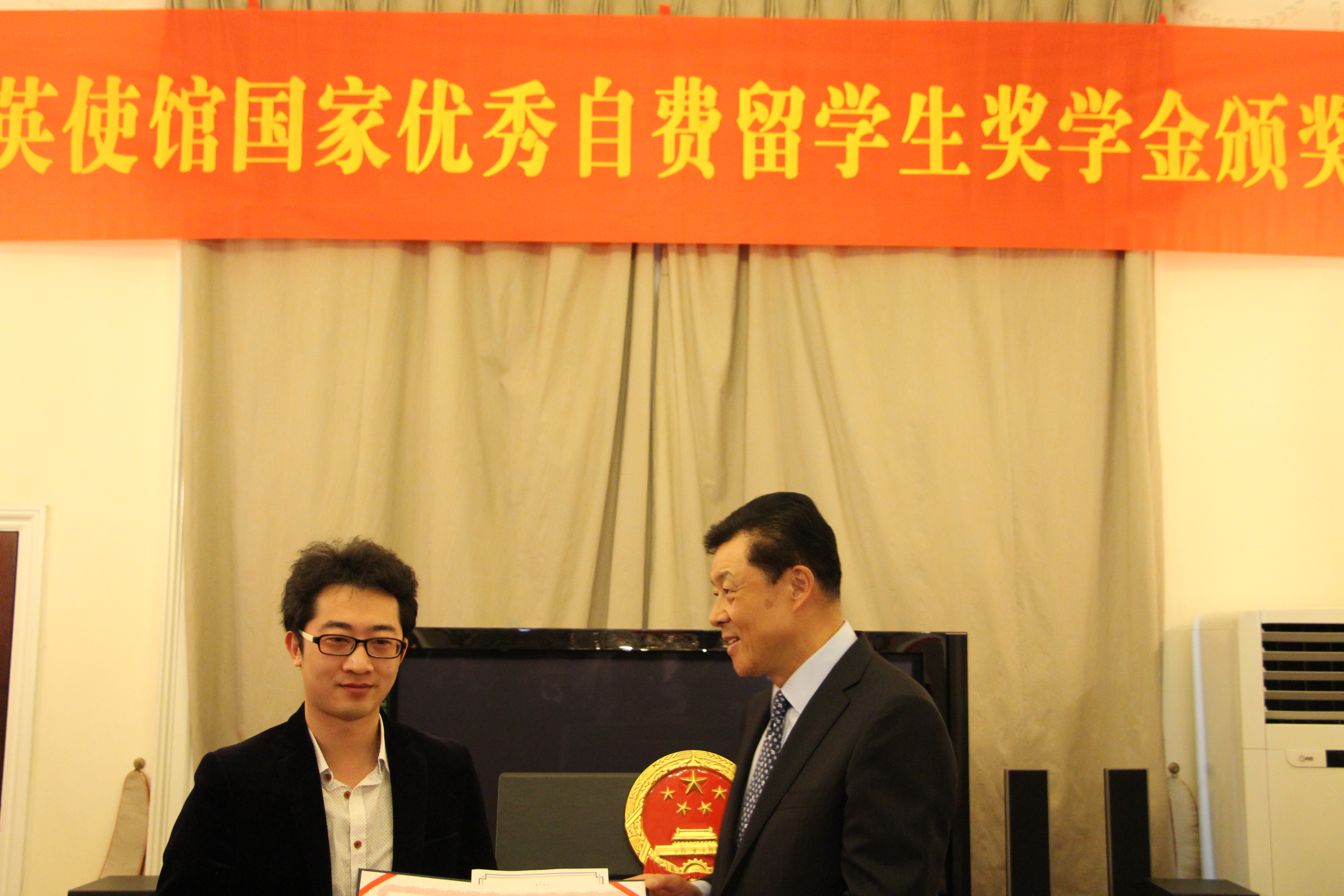 An award ceremony was held at the Embassy of the People's Republic of China in London on Friday April 24th for the 32 UK based winners of this prestigious competition which was inaugurated in 2003. Xiaofei Zhou was presented with a certificate (and cheque) by the Ambassador Liu Xiaoming. Professor Richard Compton delivered a short speech on behalf of all the supervisors. All three are shown in the third photograph.

April 2015
Cover of Analyst Issue 8, 2015
A paper by Enno Kätelhön and Richard Compton entitled "Testing and validating electroanalytical simulations" is featured on the cover of The Analyst (issue no 8, April 15th 2015). The artwork is by Enno.
http://xlink.rsc.org/?DOI=c4an02276a


February 2015
10th of March 2015 - RGC's 60th Birthday
Tuesday the 10th of March is Richard Compton's 60th birthday. All former group members and associates are invited to the Gardener's Arms, Plantation Road, Jericho at 6pm to gently celebrate.
http://www.thegarden-oxford.co.uk/


February 2015
Public dialogue: Society and technology
On Saturday February 28th five of the group (Dr Kristina Tschulik, Tom Bartlett, Qianqi Lin, Xiuting Li and Richard Compton) participated in a general public dialogue concerning 'Applications of nanotechnology' at Austin Court, Birmingham. This was organised by the Department of the Environment, Food and Rural Affairs (DEFRA). The 40 participants at the workshop are members of the public recruited to reflect the broad demographics of the local population with a very broad range of knowledge of science and/or nanotechnology, including no knowledge at all! The 40 listened to some presentations but primarily engaged in discussion and debate. For this they split into 5 group and each of the Oxford scientists worked with one group helping them understand key issues in nano-science and technology and answer questions of the topic.