News
November 2018
RGC NAMED AS A CLARIVATE ANALYTICS HIGHLY CITED RESEARCHER 2018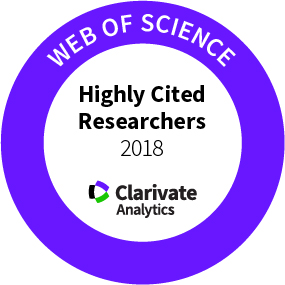 RGC has been named as a 'Highly Cited Researcher' for the 5th year in succession (2014 - 2018) by Clarivate Analytics. He is just one of 7 UK chemists on the list which comprise an " an elite group recognized for exceptional research performance demonstrated by production of multiple highly cited papers that rank in the top 1% by citations for field and year in Web of Science"
https://hcr.clarivate.com/


September 2018
RGC INTERVIEWED ON MACEDONIAN NATIONAL TELEVISION (MTV)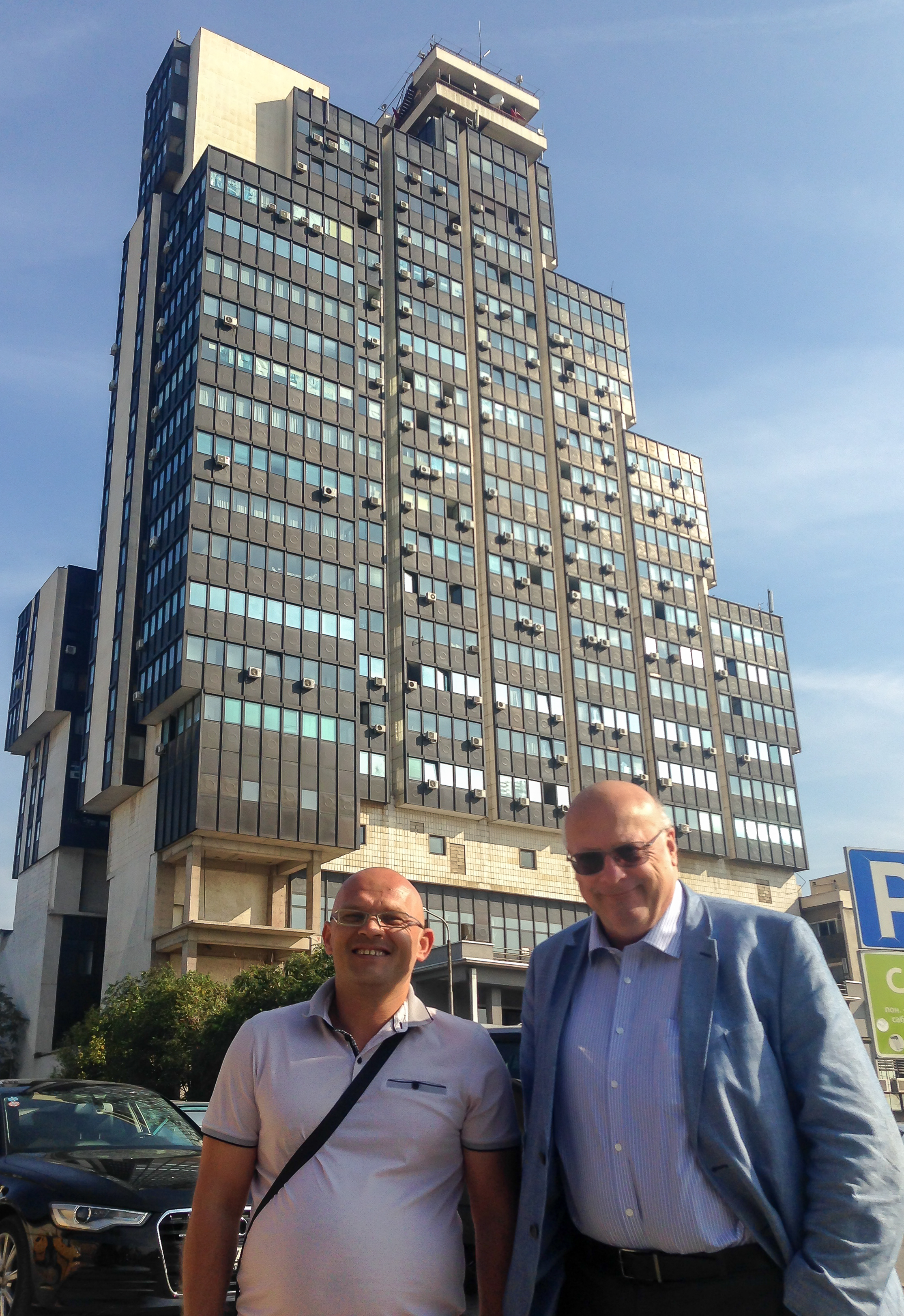 RGC and Chris Batchelor-McAuley are in Macedonia to give the opening two lectures at the 25th Congress of the Society of Chemists and Technologists of Macedonia, 19th - 22nd September 2018, Lake Ohrid.
Ahead of the meeting RGC was interviewed at the MTV headquarters in Skopje for ca 15 minutes on MTV breakfast time television around 8am on Tuesday 18th September to discuss the congress, the work he will present at the conference and the research activities of the group.
https://www.youtube.com/watch?v=tjHr6KYaW5g


June 2018
GIORGIA ZAMPARDI AWARDED ISE TRAVEL AWARD
Dr Giorgia Zampardi has been selected for one of the intensely competitive International Society of Electrochemistry (ISE) Travel Awards.
This will enable her to participate in the 69th Annual Meeting of the Society to be held in Bologna in September.
http://www.ise-online.org/


June 2018
ZIMMER PEACOCK LICENCE MORE COMPTON GROUP SENSORS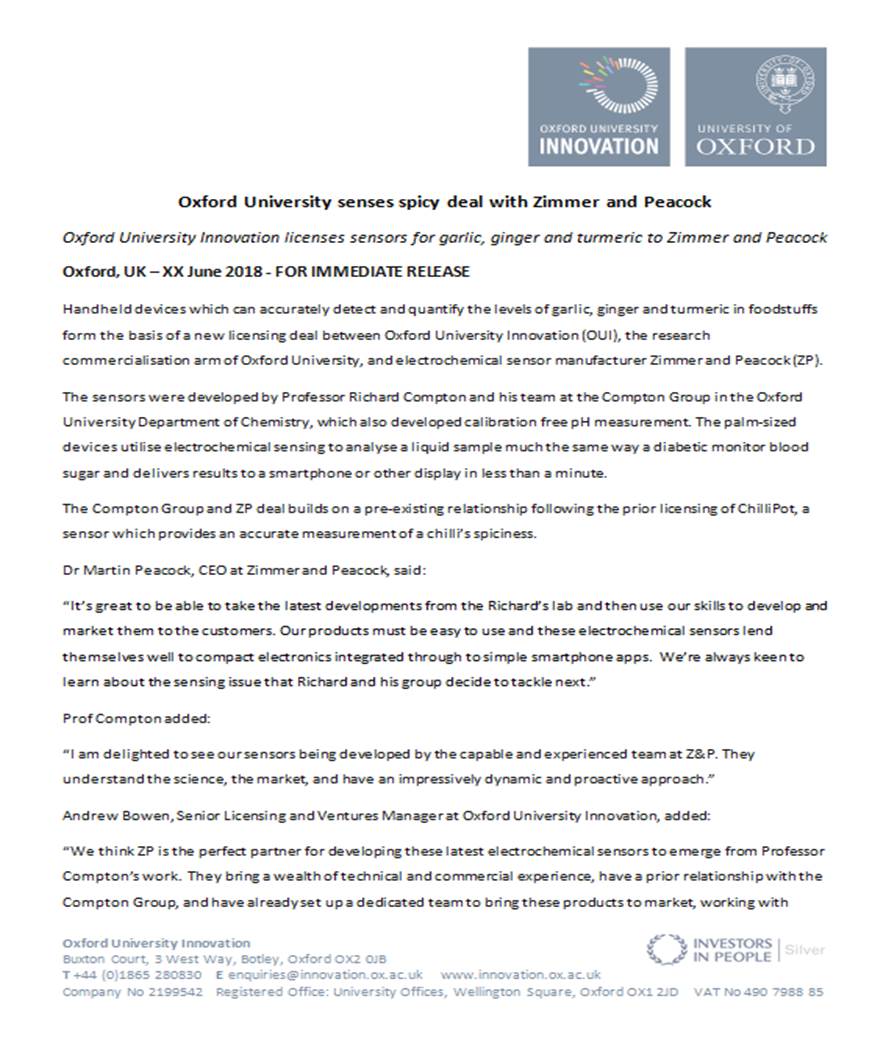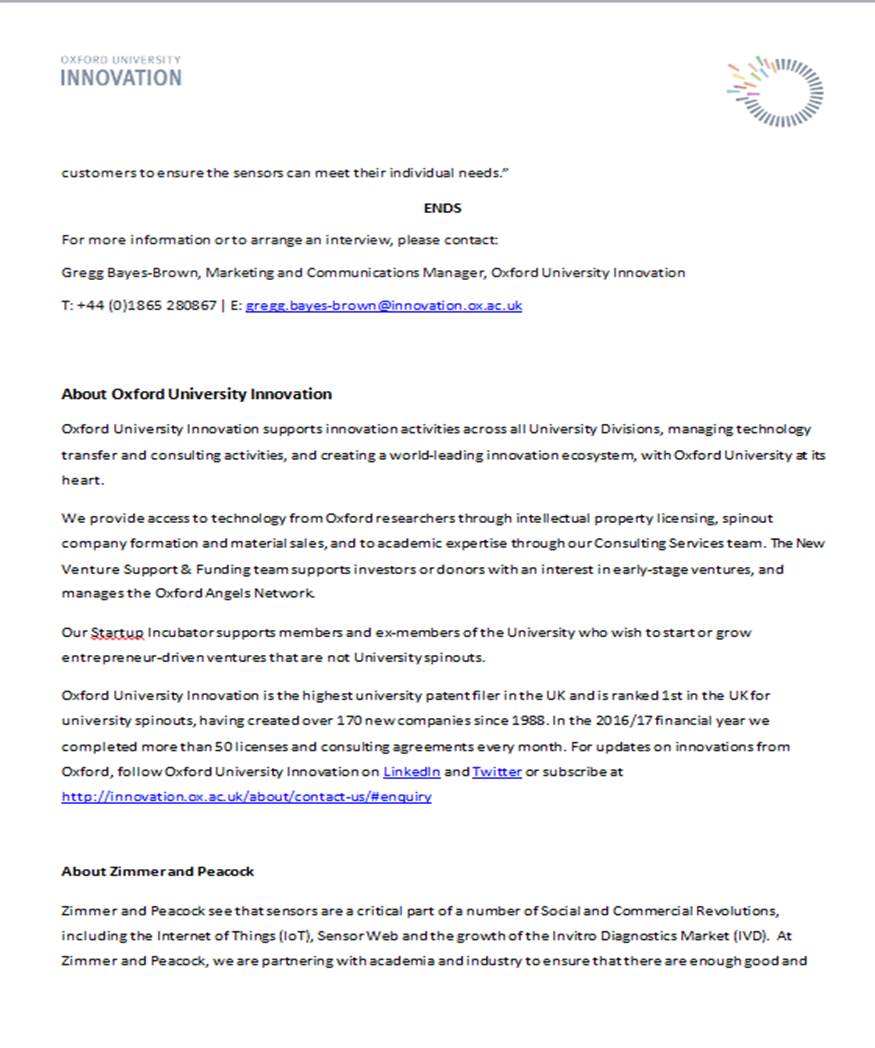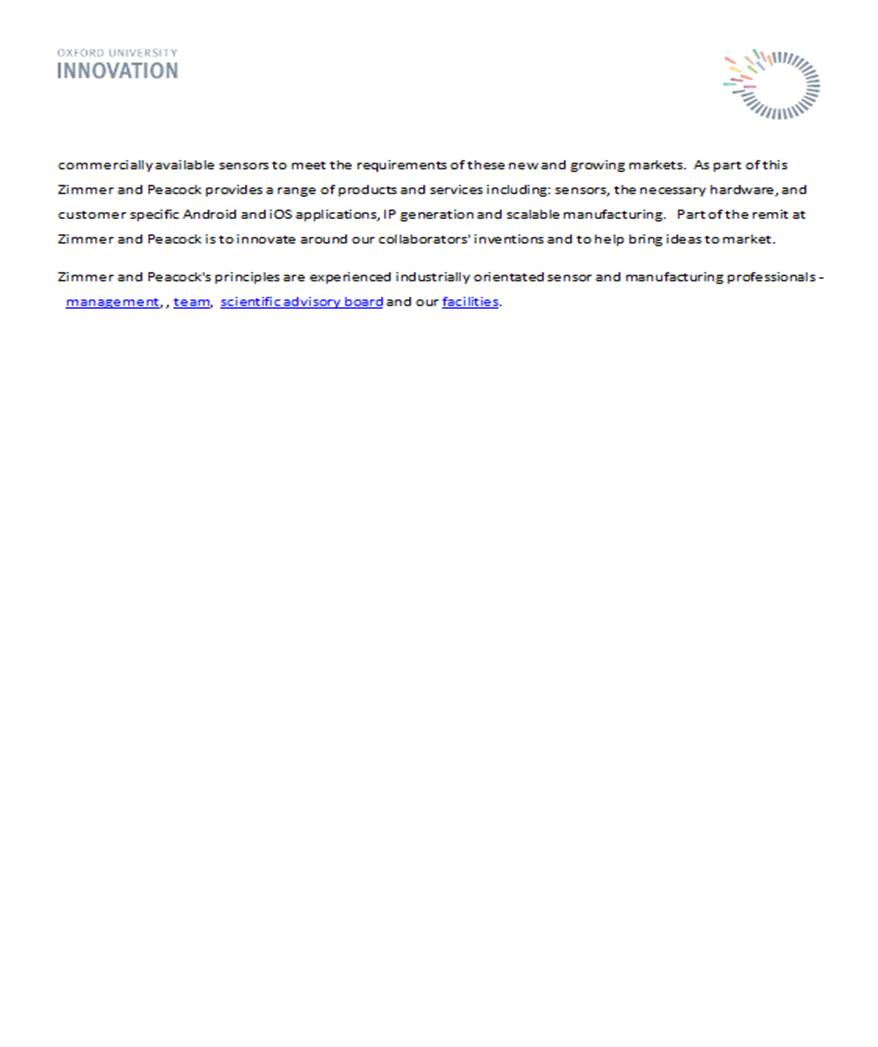 Oxford University Innovation has licensed the Compton Group sensors for garlic, ginger and turmeric to Zimmer and Peacock.

June 2018
DIA WINS BEST TALK AWARD AT ARF18
Ms Kamonwad Ngamchuea (3rd year D.Phil. student) won the prize for the best talk at the Analytical Research Forum 2018 held in London on June 20th. The title of her lecture was 'Understanding electro-analytical measurements in authentic human saliva leading to the detection of salivary uric acid". Dia was awarded a certificate and a prize of £200

June 2018
XUE JIAO WINS PRIZE FOR BEST POSTER AT ESEAC 2018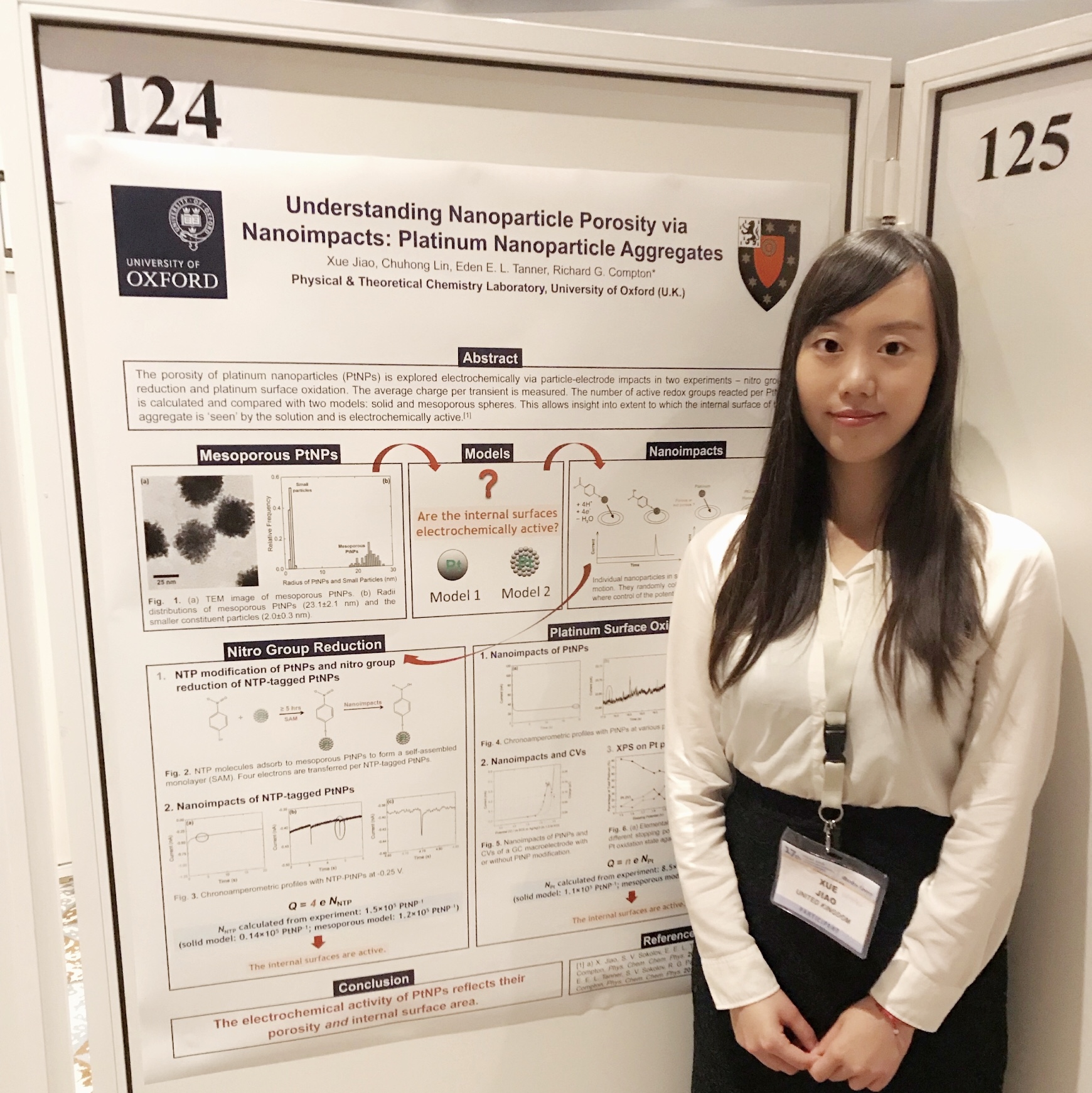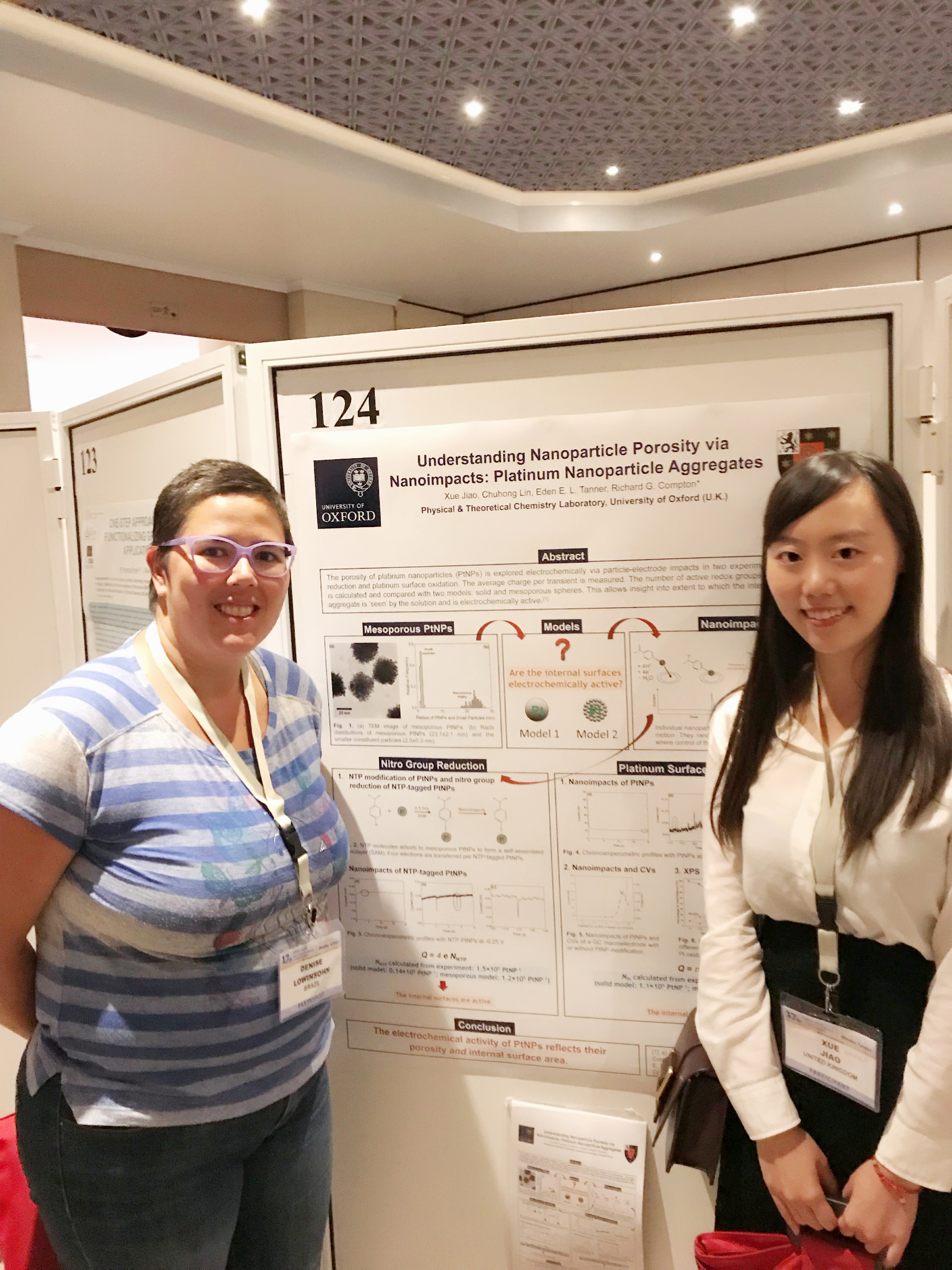 Xue Jiao ('Crystal') has won the Best Poster Prize at the European Society for Electroanalytical Chemistry (ESEAC) 2018 meeting held in Rodos, Greece between June 3rd and 7th. The prize is sponsored by the international journal Electroanalysis published by Wiley. Crystal's poster showed how nanoparticle porosity can influence their electro-catalytic properties using Platinum particles as an illustration. her work demonstrates unambiguously that the internal surfaces are electrochemically active. Crystal is shown with her poster and with Profa. Dra Denise Lowinsohn (Brasil), former group member.

May 2018
RGC WINS THE RSC ROBERT BOYLE PRIZE FOR ANALYTICAL SCIENCE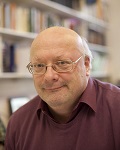 The Robert Boyle Prize for Analytical Science is awarded for outstanding contributions to analytical science. RGC is awarded for innovative advances in the analytical detection of nano-entities, seminal contributions to the calibration free measurement of pH and the development of sensors for food technology and medicine. The detail of the award and his biography can be found at:
http://www.rsc.org/ScienceAndTechnology/Awards/BoylePrize/2018-Winner.asp


May 2018
KAMONWAD NGAMCHUEA WINS THE RSC RONALD BELCHER AWARD 2018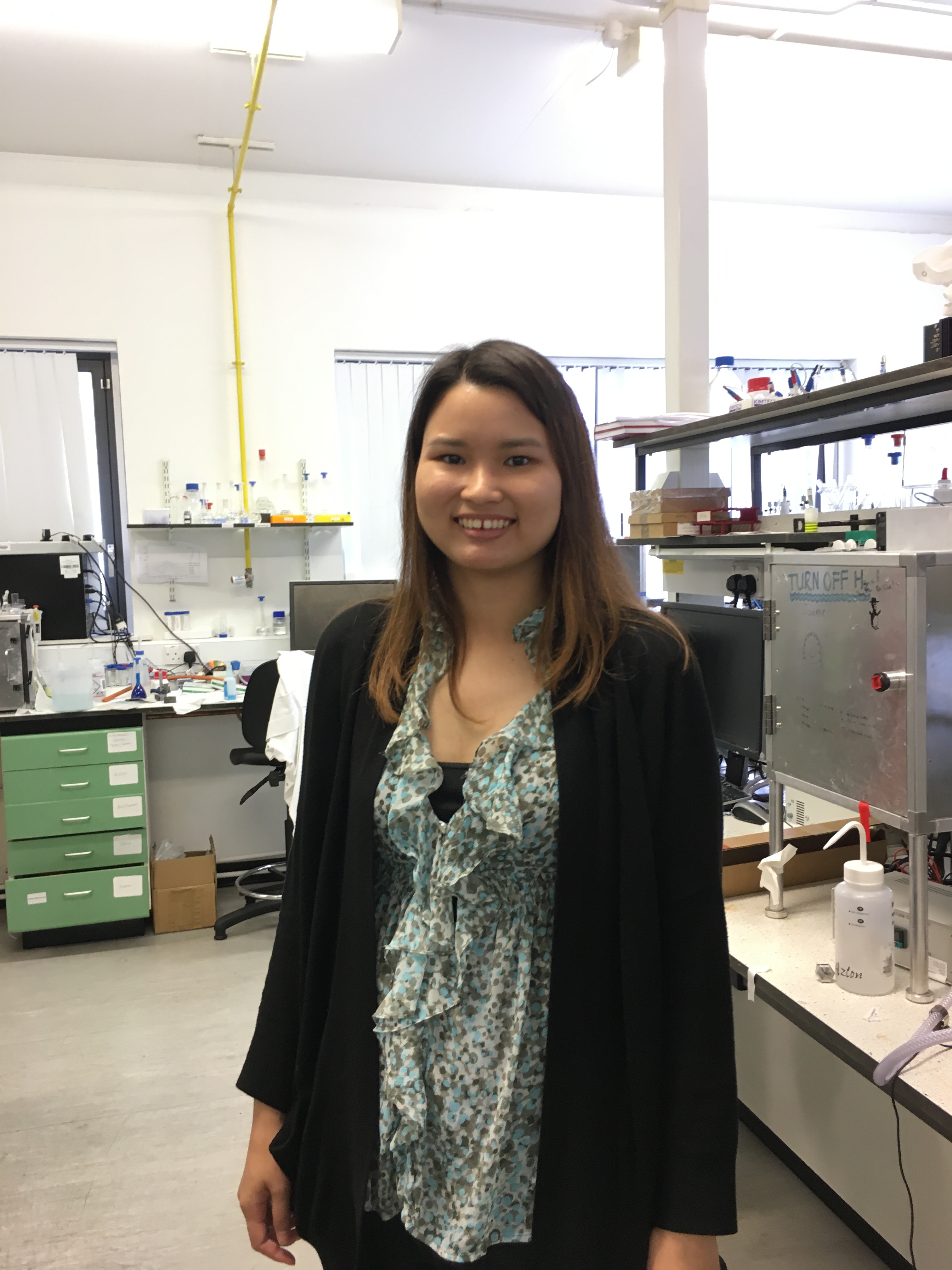 The Ronald Belcher Award is given for work on an analytical topic by a current post-graduate student of a British or Irish University. Kamonwad is awarded in recognition of the quality of her research in analytical chemistry and in particular for work on human saliva and quantification of glutathione as a biomarker. The detail of the award and her biography can be found at:
http://www.rsc.org/ScienceAndTechnology/Awards/RonaldBelcherAward/2018-Winner.asp


April 2018
XIUTING LI WINS POSTER PRIZE AT THE RSC-NPL SYMPOSIUM

Dr. Xiuting Li's poster entitled 'Electrochemical Measurement of Nanoparticle Size, Concentration, Agglomeration State and Porosity' won the Poster Prize awarded by the Institute of Physics at the RSC-NPL symposium: Nanoparticle concentration–critical needs and state-of-the-art measurement at the Royal Society of Chemistry on 24th April 2018.

April 2018
CHUHONG LIN WINS CHINESE GOVERNMENT AWARD FOR OUTSTANDING SELF-FUNDED STUDENTS ABROAD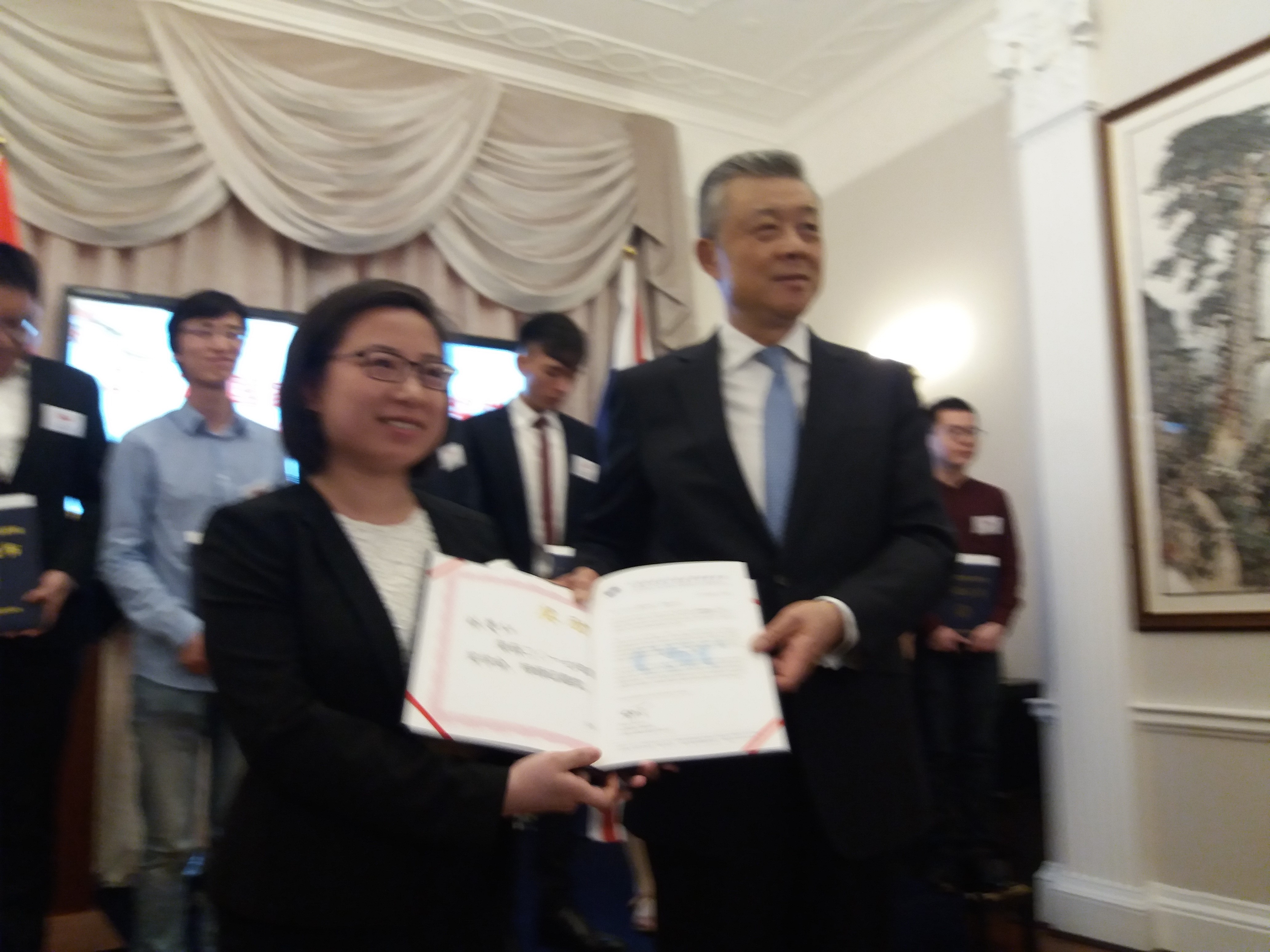 The award was founded by the Chinese government in 2003 with the purpose of rewarding the academic excellence of self-financed Chinese students studying overseas. An award ceremony was held at the Embassy of the People's Republic of China in London on Thursday April 19th for the 27 UK based winners of this prestigious competition. Chuhong Lin was presented with a certificate (and cheque) by the Ambassador Liu Xiaoming.

March 2018
RGC lectures at CREATE in Singapore

Richard Compton presented on 'Electrochemical nano-Impacts' at the Cambridge Centre for Advanced Research and Education on March 8th
http://www.cares.cam.ac.uk


January 2018
RSC HOT ARTICLES COLLECTION PCCP
The paper "Electrochemistry of single droplets of inverse (water-in-oil) emulsions" has been selected for inclusion in the 2017 Hot Articles Collection of the journal PhysChemChemPhys. The work was carried out by Mr Haozhi Zhang, a Part 2 student in the Group and who is the first author of the paper, PCCP, 2017, 19, 15662-15666 by H Zhang, L Sepunaru, S V Sokolov, E Laborda, C Batchelor-McAuley and R G Compton)