News
November 2020
Jake Yang starts EPSRC Doctoral Prize Award

Jake Yang has been awarded an EPSRC Doctoral Prize. The purpose of the EPSRC Doctoral Prize scheme is to help retain the best (top 10%) students receiving EPSRC funding in research careers to develop them beyond the end of the PhD to help launch a successful career in research, and to increase the impact of the PhD in terms of publications, KT and outreach. Funding is to provide additional support beyond the end of the PhD. Jake is working on 'blue carbon' and the trapping of carbon dioxide by plankton.

November 2020
Haonan Le wins GB-China Educational Trust Award

Haonan Le, who works on computational electrochemistry, has been award a prestigious Great Britain - China Educational Trust Award recognising his research in characterising diffusion to electrodes in general and, in particular, the introduction of a 'diffusion indicator', which quantitatively characterises the relative extent to which diffusion to an electrode is convergent of linear.

May 2020
LIFU CHEN WINS CHINESE GOVERNMENT AWARD
Chinese Government Award for Outstanding Self-financed Students Abroad
Lifu Chen, who successfully defended his D.Phil. last November, has had his work recognised through a prestigious and highly competitive Chinese Government Award for Outstanding Self-financed Students Abroad. We offer Lifu our many congratulations and note that he is the fourth doctorate student from the group to be so recognised. The previous were Qian Li, Xiaofei Zhou and Chuhong Lin.

April 2020
World Scientific Release New Flyer Promoting Compton Group Books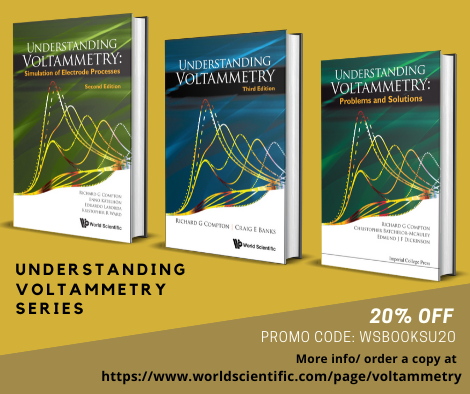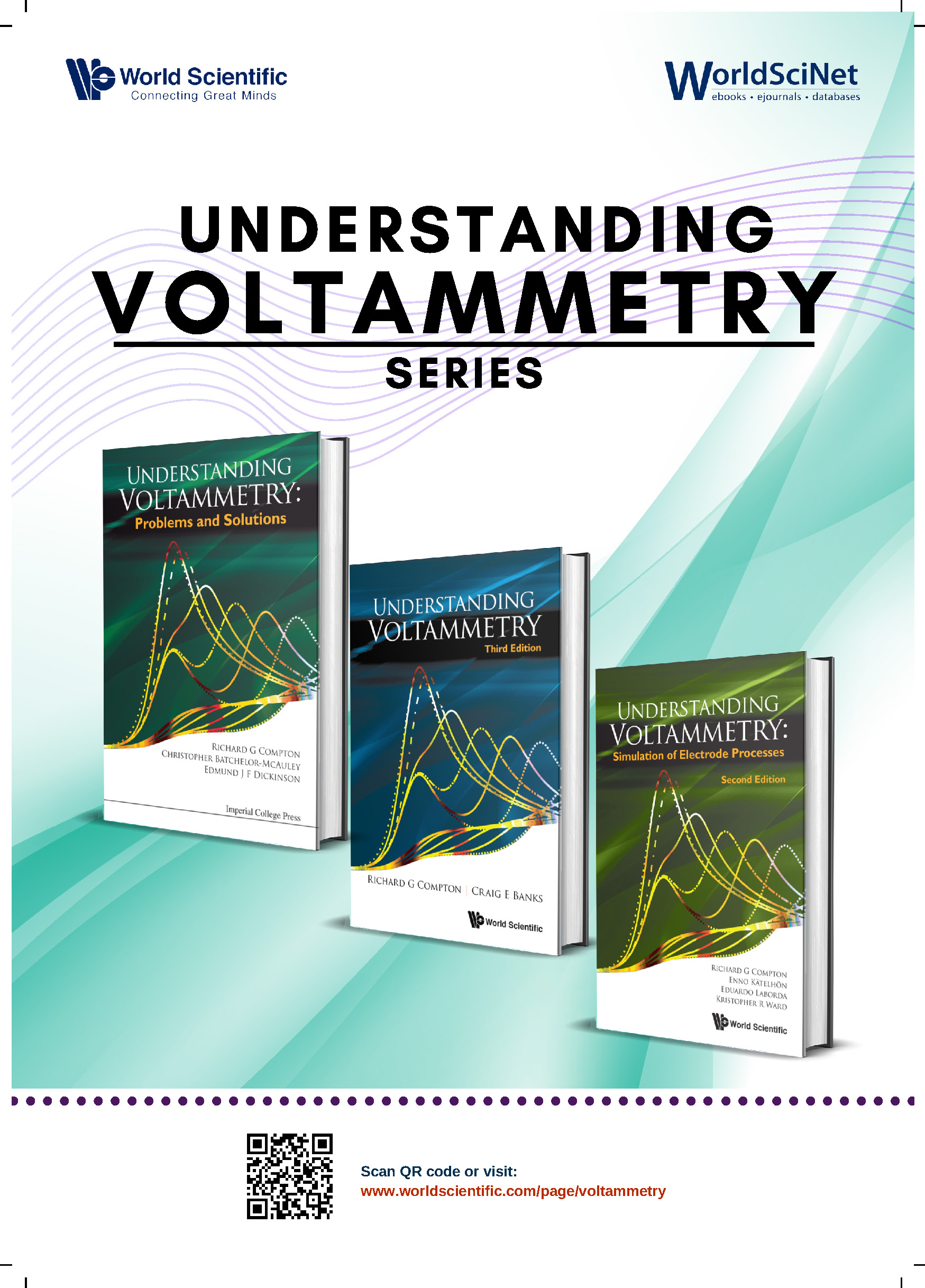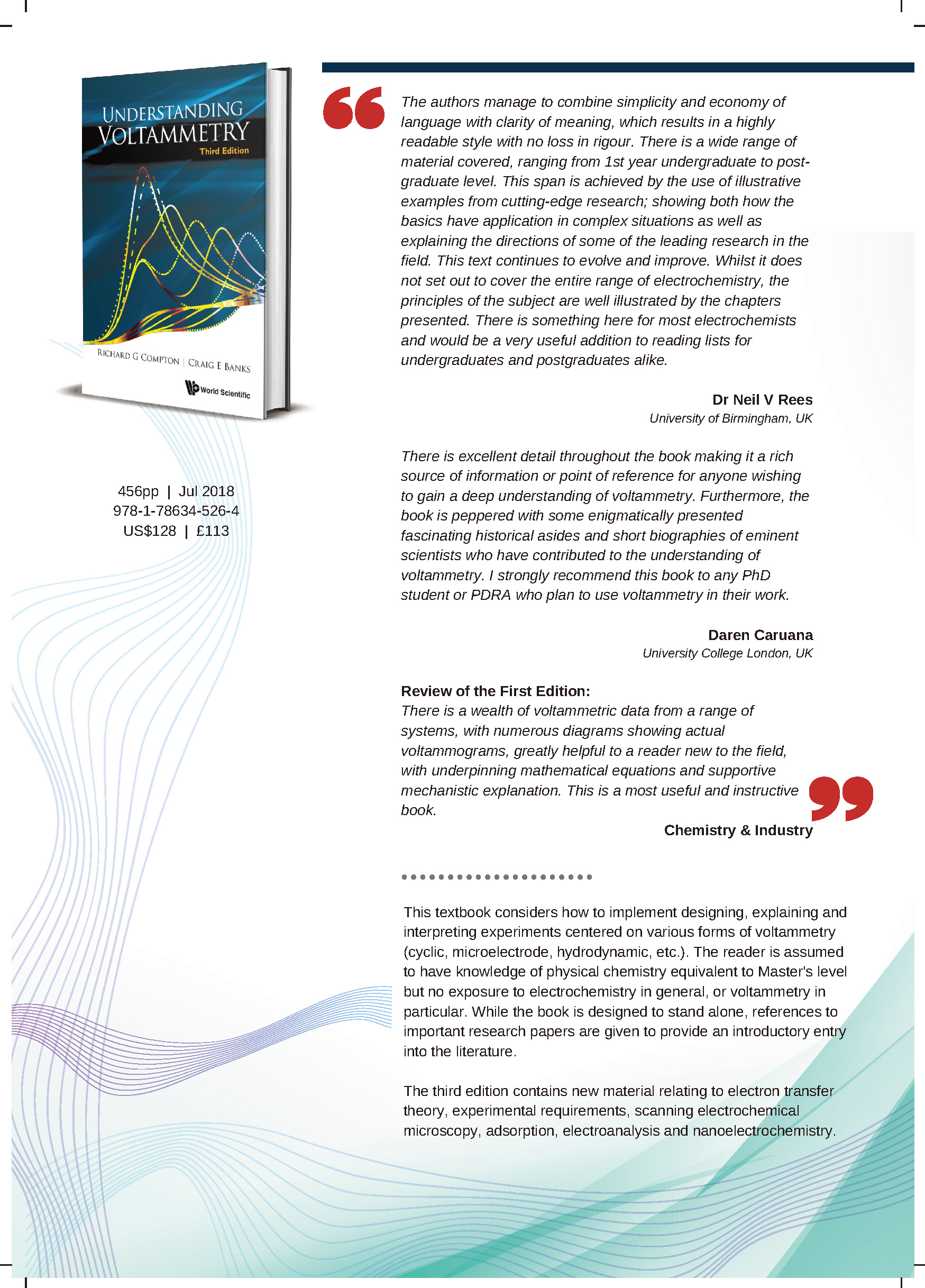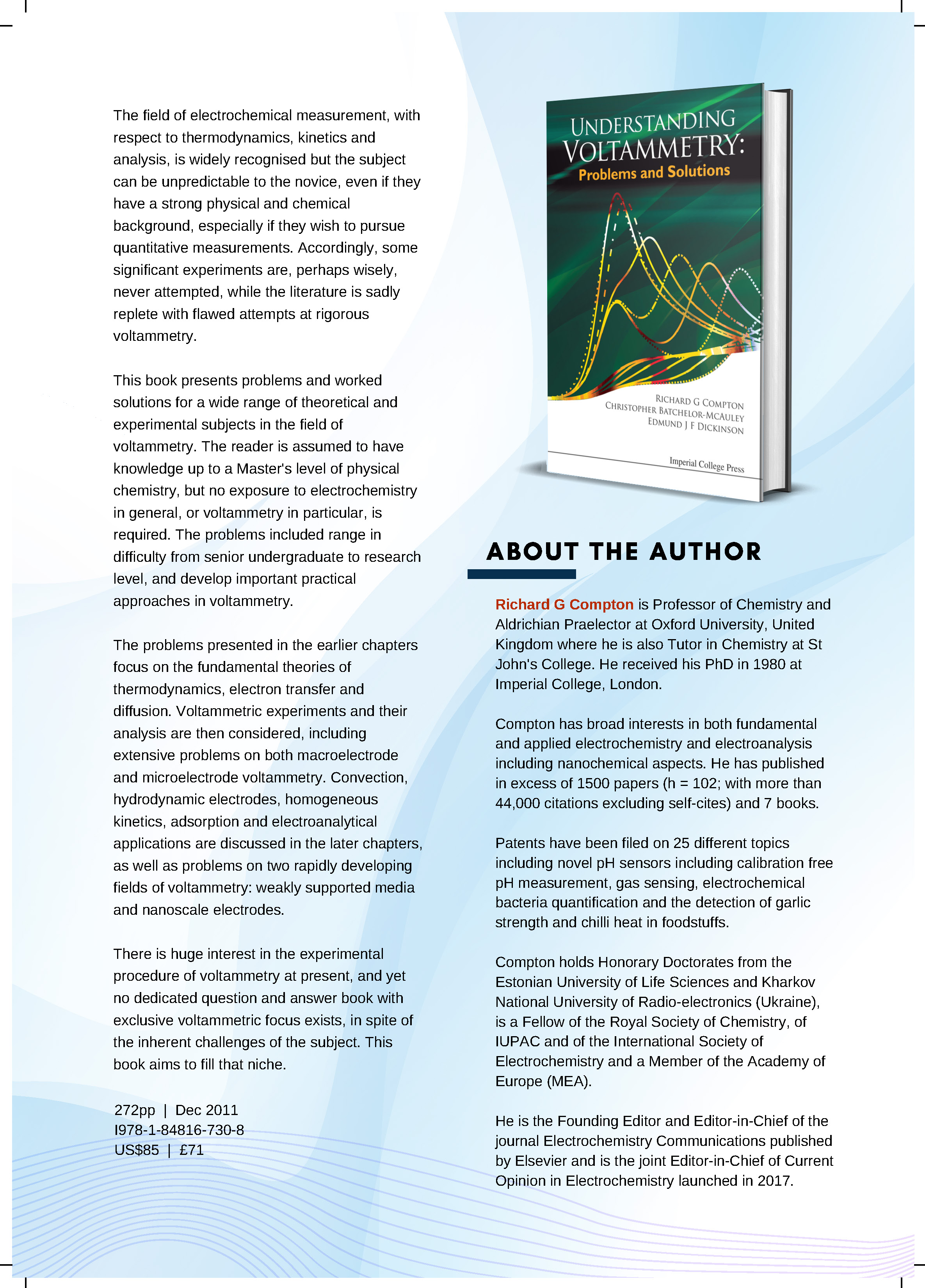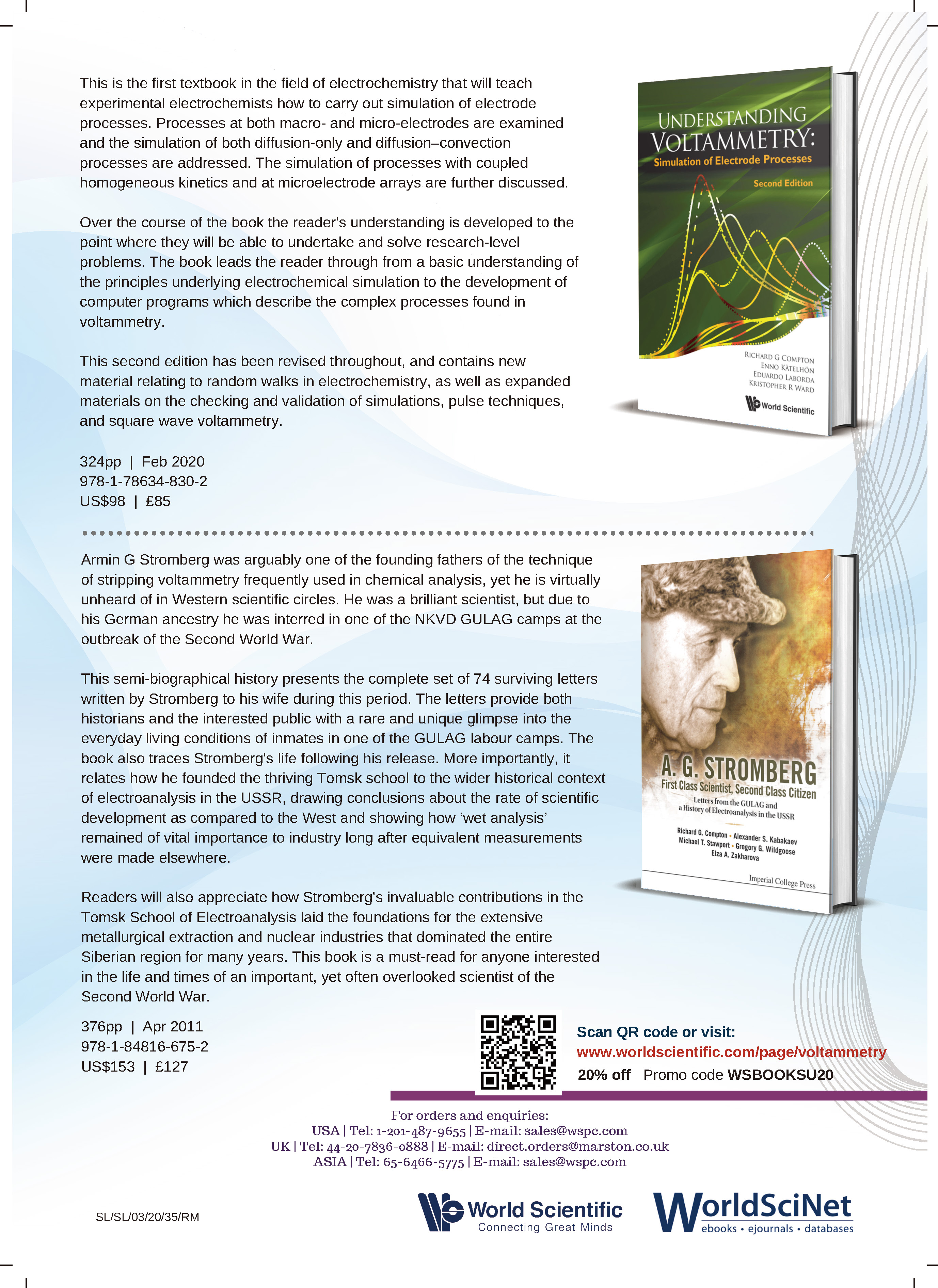 link to World Scientific:
https://www.worldscientific.com/page/voltammetry

link(flyer):

http://compton.chem.ox.ac.uk/news/images/Flyer Voltammetry.pdf
March 2020
RGC podcast on chemical sensors for food
RGC's podcast on food sensors within the Oxford Sparks 'Big Questions' series is live from 12.30pm on March 25th
When it comes to mass-producing food, it's important to make sure the taste is consistent, and good! But how can we detect the taste of something without eating it ourselves? Prof Richard Compton and his team in the Department of Chemistry are experts in electrochemical sensors, and in this episode of the Big Questions podcast he tells us all about their new sensor…to detect the strength of GARLIC.
https://www.oxfordsparks.ox.ac.uk/content/richard-g-compton
https://www.oxfordsparks.ox.ac.uk/content/how-garlicky-your-garlic


March 2020
Invitation To Celebrate RGC's 65th Birthday
Invitation to all group members
Past and Present
The White Rabbit
5.30pm Tuesday 10th March
http://www.whiterabbitoxford.co.uk/